paragraph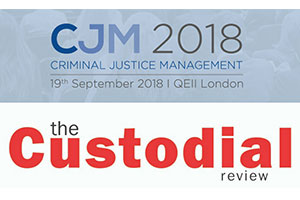 The 18th Criminal Justice Management Conference is a national event bringing together over 300 professionals in prison and probation services alongside police, central government and courts who, together, have a joint responsibility to shape current reform and the future direction of policy in the criminal justice system.
To secure your place while availability lasts, please visit www.cjm-conference.co.uk/registration and quote 'CUST100' on the booking page to receive £100 off.
paragraph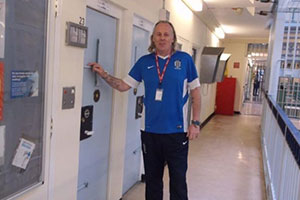 The Custodial Review editor Victoria Galligan spoke to Pete Bell, the founder of the Step Out Stay Out programme within prisons. Here, Pete describes how sport turned his life around and set him on a path to help others to rehabilitate… 
Pete Bell isn't just a football coach. He is also a mentor to the inmates he works with and can empathise with them as he has spent time in prison on the other side of the cell door.
From 1990, Pete served time in the Criminal Justice System and says, "I racked up 10 convictions, I was drinking heavily and had been through a custody battle – and then my son passed away. He was two.
"What turned things around for me was when I faced my final sentence five weeks after my son died – I was expecting to get around five years in prison.
"But the judge's humility towards me meant that he could see that sending me to prison was not right for me."
paragraph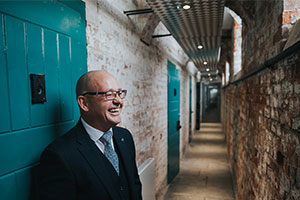 Gethin Jones is an inspirational speaker, advising prison governors and staff on how to really make an impact on prisoners' lives. And he should know, as he turned his life around after spending time inside for a string of crimes or, as he puts it, having "a 20-year relationship with the criminal justice system".
Since making the decision to turn his life around at the age of 34, Gethin has worked for Portsmouth City Council's public health department and credits a number of prison staff members who believed in him – as they fuelled his need to push himself out of a cell. 
Editor Victoria Galligan spoke to Gethin about the work he does now with prison staff and also with young offenders. He describes the impetus to change, his own final straw moment, as a time where he had "hit rock bottom, and was bouncing on the bottom of the floor". And his experience is exactly what puts Gethin in a position perfect for reflection on the running of a prison – clients value his advice so much because of his past.