paragraph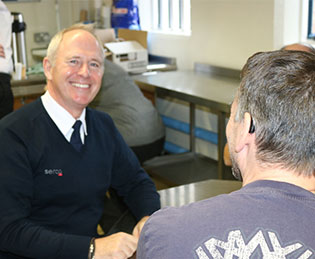 Serco announces that it has signed up to the national 'Ban the Box' campaign from Business in the Community (BitC), which is creating a fair chance for ex-offenders to compete for jobs and bringing down the £15 billion a year cost of reoffending.
In signing up to the campaign, Serco has agreed to ban the tick box from job application forms asking about unspent criminal convictions across its UK operations and has committed to considering applicants' skills, experience and ability to do the job before asking about criminal convictions. This means that candidates with a criminal record can now apply for jobs with Serco with the knowledge that they will be assessed on their ability to do the job before any convictions are fairly considered.  
paragraph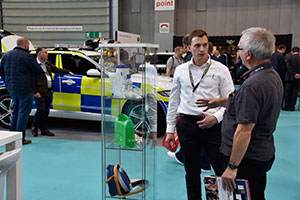 With a plethora of events coming up for custodial services, 999 workers and those involved in criminal justice, we offer a round-up including highlights of each. We will be attending some of the events and look forward to meeting you there.
Please contact us with any future events which you would like to be added to our diary dates – email editorial@euromediaal.com.
• Police Federation: National Custody Seminar
September 11 & 12, De Vere Hotel, Daventry, Northamptonshire
The Police Federation of England and Wales will host its annual Custody Seminar in September, and a number of speakers have been confirmed to date, with pre-charge bail and mental health being two of the topics on the agenda.
paragraph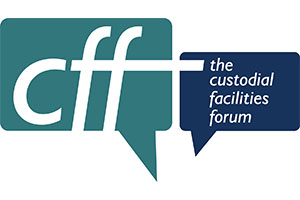 As a partner of the Custodial Facilities Forum, The Custodial Review are pleased to announce that you have chance to present at the event – where secure estates and facilities of the future will be the focus. 
The CFF are inviting submissions to present at the conference, which is being held on November 15 and 16 at Whittlebury Hall, Northants.
If you're involved in the design, delivery or management of secure estates we'd be interested to hear about the following subject areas:
•    Facilities that meet the needs of an ageing prison population including accessibility and designing for dementia. 
•    Custodial facilities that keep both staff and those remanded safe. What's the latest best practice, how can we reduce the risks of self-harm and protect staff?
•    Integrating rehabilitation and design, facilities of the future.
•    Balancing efficiency, performance and long term cost-effectiveness in modernising secure facilities
•    Innovations in the custodial sector – what can we learn and adopt from other countries, and other sectors such as mental health?