paragraph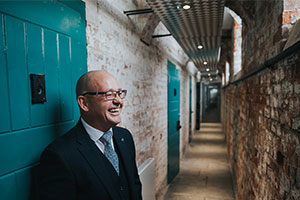 Gethin Jones is an inspirational speaker, advising prison governors and staff on how to really make an impact on prisoners' lives. And he should know, as he turned his life around after spending time inside for a string of crimes or, as he puts it, having "a 20-year relationship with the criminal justice system".
Since making the decision to turn his life around at the age of 34, Gethin has worked for Portsmouth City Council's public health department and credits a number of prison staff members who believed in him – as they fuelled his need to push himself out of a cell. 
Editor Victoria Galligan spoke to Gethin about the work he does now with prison staff and also with young offenders. He describes the impetus to change, his own final straw moment, as a time where he had "hit rock bottom, and was bouncing on the bottom of the floor". And his experience is exactly what puts Gethin in a position perfect for reflection on the running of a prison – clients value his advice so much because of his past.
paragraph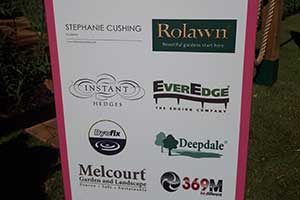 The continued support from Rolawn during the 2018 show season paid dividends for many of the show gardens at this year's RHS Hampton Court Flower Show, with six of its supported gardens scooping medals.
With challenging conditions due to the continued dry weather, one of the benefactors of Rolawn supplying topsoil and Medallion turf was Southend Borough Council's 'A Place to Think' garden, which earned a Silver.
paragraph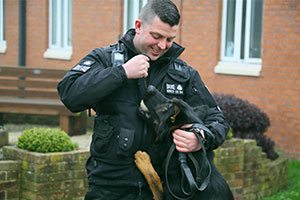 Custodial Review's Steve Mitchell and Wendy Hewitt visited HMP Lowdham Grange, Notts, to find out why it had introduced a permanent patrol dog section. Lowdham Grange is a Category B prison for adult male prisoners with more than four years left on their sentence. It is operated and managed by Serco. It has a capacity of 930 long-term prisoners.
We spoke to Mark Hanson, the prison's Director, and to Peter Chojnacki, a prison officer with the rank of prison dog handler. Peter's aspiration to specialise in dog handling began during his initial prison officer training, 12 years ago, when he attended a dog handling demonstration. During his subsequent career Peter took the initiative to learn as many aspects of how prisons are run as possible with a view to being appointed as a dog handler.