Brain injury charity Headway support people in the community following head traumas. Here, we speak to Headway's James Coxon about the charity's ID cards which can help aid communication between the brain injury survivor and police officers…
Headway – the brain injury association supports people affected by acquired brain injury through a wide range of services, including rehabilitation programmes, carer support, social re-integration, community outreach and respite care.
We provide a free to call, nurse-led Helpline which provides a confidential service available to anyone with a question about brain injury - from brain injury survivors and carers to students and professionals. We also have an award winning range of publications on the effects of brain injury.
Our Emergency Fund provides grants of up to £500 in the immediate aftermath of brain injury, to help adult brain injury survivors and their families cope with the sudden practical implications. 
We also have a network of 127 groups and branches providing local services to brain injury survivors, families and carers.
We created the Headway Brain Injury Identity Card which helps people communicate about their disability, especially if this is hidden. Launched in England by HRH Prince Harry in 2017, the card is supported by the National Police Chiefs' Council Police Scotland, Police Service of Northern Ireland and a range of other organisations.
At risk of arrest
Brain injury is widely misunderstood in all facets of society and those working in the criminal justice system are certainly not alone in struggling to identify and appropriately support those affected.
A brain injury is known as a hidden disability that can affect a person's control of their anger and emotions; lead to problems with memory and concentration; and can impair a person's ability to process information or communicate effectively.
Brain injury survivors can find themselves coming into contact with the criminal justice system as victims or after being arrested. This can be as a result of their disabilities not being recognised or understood.
Some brain injury survivors are assumed to be drunk as a result of having slurred speech and/or an unsteady gait, with attempts to explain the effects of their brain injury often being ignored. It is vital, however, that vulnerable adults living with the long-term effects of brain injury are identified at the earliest possible opportunity.
Headway ID cards
The ID card includes an individual photo of the brain injury survivor and lists four of their key symptoms.
It provides access to a unique 24-hour criminal legal helpline managed by a firm of solicitors trained in understanding brain injury.
In England and Wales the card displays the logo of the National Police Chiefs' Council (NPCC) and in Scotland the card displays the Police Scotland logo. This gives the card credibility, especially if shown to the police and means it will be easily identifiable by officers. The initiative also has the full backing of the Police Service of Northern Ireland (PSNI).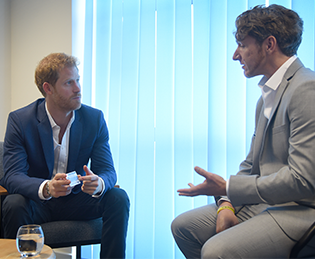 A similar card for children and young people aged between 11-17 is provided by the Child Brain Injury Trust.
Improving communication
It would be helpful if officers on the beat could give the brain injury survivor extra time to explain what has happened, be patient and in some circumstances take them away from any noisy, chaotic environments to somewhere quiet before asking questions.
Every brain injury is unique, so it would be helpful for the officer as well as the survivor to ask how their brain injury affects them specifically, in order to ascertain how best to support that person.
It may be helpful for an officer to ask the survivor if there is anyone they should contact to make aware of the situation and to provide them with further support.
Custody officers are constantly being asked to make judgements about the welfare of the people in their custody.
Often, the detainee's requirements are obvious, however due to the complex and often hidden nature of brain injury, some officers will benefit from better understanding of the subject.
For more information, see the Headway brain injury charity website
Videos:
Lisa: https://youtu.be/0OpmurYW4WY
Dominic: https://youtu.be/ZzzV0CLdJLE