paragraph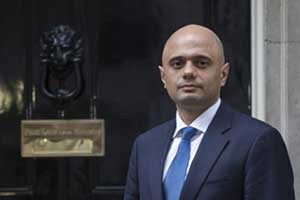 Calum Macleod, Chair of the Police Federation of England and Wales, speaks at the PolFed annual conference:
When I first became a police officer more than 22 years ago in Strathclyde, I never imagined I'd be sat here, as chair of the organisation that represents the backbone of British policing the Home Secretary.
Yet here I am, on the eve of my first conference as chair, reflecting on a situation where we have welcomed another newcomer to the political stage, the new Home Secretary Sajid Javid.  
paragraph
The Police Federation of England and Wales' annual conference is taking place at the ICC in Birmingham on May 22 and 23 – and organisers are urging those wishing to attend to register now.
Running from 9am on the Tuesday with an opening address from chair Calum Macleod, and concluding at 5pm on Wednesday, the theme for this year is "Protecting the Protectors – the reality of policing", focusing on issues including better protection for officers assaulted on duty and for those who undertake emergency response and pursuit drives.