Dr Danielle McDermott, Senior Lecturer in Forensic Psychology at Leeds Trinity University, supported by co-author Dr Dominic Willmott, Research Fellow in Legal & Criminal Psychology at the University of Huddersfield, offers readers of The Custodial Review an academic insight in the rising problem of self-harm and violence in male prisons.
Whilst the UK experienced a significant reduction (43%) in suicides across the male and female prison estate throughout 2017, a damning report from the HM Inspectorate of Prisons highlighted five prisoners at HMP Leeds had killed themselves in less than two years. The inquests criticised the failure of HMP Leeds to protect those in its care despite repeated recommendations and opportunities for learning.
Deborah Coles, Director of Inquest, which gives support to the families of people who die in custody said, "This is yet another critical report pointing to the abject failure of the Ministry of Justice to act on recommendations to improve safety." The report considered HMP Leeds to be one of the most dangerously overcrowded in England and Wales, holding 1,127 men against a certified normal capacity of 669.  
Peter Dawson, director of the Prison Reform Trust said, "There is a reason prisons like Leeds are consistently rated poor or not sufficiently good by inspectors – too many prisoners housed in overcrowded conditions overseen by too few staff. With nearly half of people in Leeds prison on remand or serving short sentences of less than six months, the time is right for a fundamental rethink of our use of short custodial sentences and proper investment in effective community alternatives."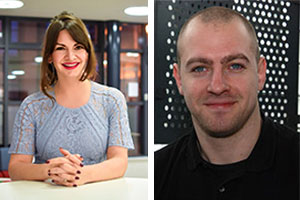 Sadly, HMP Leeds is no exception and with a 29% decrease in prison staff across the country (between 2010 and 2014), it is no surprise that the safety of both staff and prisoners is at risk. In fact, a recent large scale study conducted with almost 2,000 prison staff displayed high rates of work related stress and trauma was reported by those working within the UK prison estate. Reduced staff numbers throughout prisons has no doubt had a significant impact on the supportive relationship needed by vulnerable prisoners. Also, cuts to prison staff further decreases opportunities for prisoners to take part in meaningful activities such as visits from family or intervention programs, increasing the amount of time spent locked up in cells.
Importantly, although suicides have shown a recent decline, self-harming and assaults (particularly serious incidents requiring hospital attention) are at an all-time high in the male estate. As Dr Danielle McDermott's recent research with over 200 adult and young offenders has shown, aggression and impulsivity are elevated in prisoners who are vulnerable to self-harm and suicide. In fact, it is suggested that rather than being opposing behaviours, that self-harm and violence actually serve the same function and in all likelihood, could be tackled using similar interventions. 
There is no doubt that there should be consequences to offending behaviour, however, prison should extend beyond punishment and punishment alone. Sadly, anecdotal experience suggests there to be a proportion of people who will commit crimes just to get into prison, reporting to staff that life inside is better than other alternatives. In these circumstances, using prison solely as a tool for punishment is unlikely to prevent desistance from crime. A notion supported more broadly within the empirical research and prison reforms across the western world.
What should not be forgotten in this debate is that we are not only locking up those who are most risky, but more often than not, the most vulnerable in society. Whether we like it or not, research globally finds high rates of various forms of victimisation within prison populations and within adolescents, who may then go on to develop violent tendencies and cognitions of their own.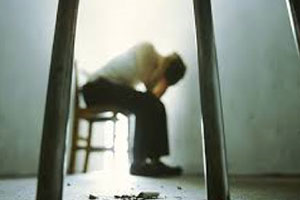 Currently, self-harm and suicide prevention strategies in the Prison Service are focused on the search for a solution to the 'problem' of self-harming behaviour. However, in reality, the problem is both complex and multifaceted, leading to the suggestion that there is no single or simple solution. We know from previous research that those individuals within society who are at greater risk of entering custody share many of the same features of those who are at an increased risk of self-harm and suicide. For example: a disrupted family background, a family history of suicide, drug and alcohol abuse, failure at school, unemployment. And in this sense it is no surprise that prisoners are at a disproportionately higher risk of self-harm and suicide than individuals within the community.
Allocating resources to prisons to reduce self-harm and suicide is not a vote winner, that much is clear. Particularly when the alternative is funding the NHS, our schools or policing the streets – areas all too often lacking economic resources. However, it is imperative now more than ever that Ministers and prison officials take responsibility for the appalling consequence that the reduction in staff (not only in number but experience) has had on the ever increasing violence and self-harm in our prisons. Failure to act now will almost certainly lead to a number of deaths and self-harm incidents in custody – of endemic proportions.
Dr Danielle McDermott is a Senior Lecturer at Leeds Trinity University and Chartered Psychologist. Prior to working in academia, she spent seven years working with adult and young offenders for Her Majesty's Prison Service. Her research focuses on risk factors associated with self-harm and suicidal behaviours in offender populations, as well as offending behaviour more generally. Contact: d.mcdermott@leedstrinity.ac.uk 

Dr Dominic Willmott is a researcher in Legal & Criminal Psychology based at the University of Huddersfield. His research and publications to date focus on psychological influences within the Courtroom and pathways to offending/victimisation in varying forms of forensic populations. Contact: d.willmott@hud.ac.uk