Between September 2016 and October 2017 Clinks supported a voluntary sector member of staff in three prisons to implement a bespoke model of voluntary sector coordination reflective of the needs of each prison's population. 
Clinks funded a half-time member of staff based in each prison and employed by a voluntary sector organisation, to support better coordination of the voluntary sector.
This report summarises learning from the project and outlines how it can be applied – and the outcomes achieved replicated – in order to deliver safer and more rehabilitative prisons.
The voluntary sector staff who were employed as coordinators have supported prisoner representation at voluntary sector forums which has influenced the approach taken by local organisations and prison staff. In doing so people in prison have made a positive contribution to daily prison life – allowing them to have more responsibilities and creating a more normal environment.
People in prison contributed to: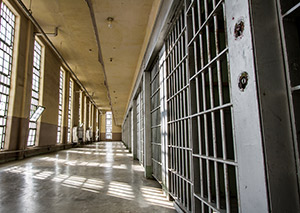 • Producing directories of services 
• Delivering training for voluntary sector organisations about prison life 
• Gathering feedback on services from other people in prison 
• Organising voluntary sector events 
• Identifying gaps in service provision through focus groups 
• Writing prisoner induction information 
• Improving the physical environment by transforming disused spaces
into information rooms 
• Making provider information accessible through newsletters and information boards. 
An individual at HMP Guys Marsh identified the impact both personally and for other people in prison, saying,
"This has really helped me. I have learned a lot from having this role and feel like I can make a difference. Being given the opportunity to do something positive and have responsibility is a really good thing, thank you so much for allowing me to be part of this. The directory will really help with inductions and in the reception, it will be good for all the men to have a copy rather than just in the wing offices." 
For more information about Clinks please click here