Professional breathalysers
Professional breathalysers used by HM Police, Prisons and National Probation services are required to meet today's MEDACX standards and provide specifically required operational functionality to enable the various organisations fulfil their duties.
MEDACX has been a supplier to the HM Government operations since 2005. The technology supplied is the AlcoQuant 6020 it has advanced functionality but most importantly it has accuracies that not just meet, but better the required standard accuracies with typically around +/- 1 µg/100mL BrAC to 2 µg/100mL max, these accuracies are also extremely repeatable which in turn provides the reliability and support that operationally the HM Police, Prisons and National Probation services require.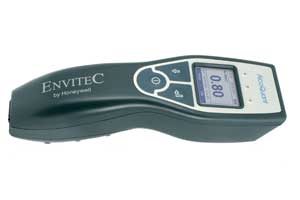 MEDACX was recently awarded by the Ministry of Justice [MoJ] a sole supply contract to provide the AlcoQuant 6020 Breathalysers to HM Prisons and National Probation Services. The supply of breathalysers brings data enabled functionality and most importantly standardisation throughout the organisations to provide consistency and data to support analysis.
As a supplier to HM Police forces since 2007, MEDACX and the AlcoQuant 6020 technology has proven itself to be extremely reliable and deliver low cost of ownership throughout its operational life. MEDACX has a professionally trained and experienced team that support the product range and provide additional support such as training and expert technical reports or if required court support.
New Technologies; MEDACX has introduced the XCAT handheld detection device that provides rapid detection for; Explosives, Gun-shot Residue and Narcotics [drugs of abuse ranging from cocaine to fentanyl to ketamine, to designer drugs such Mephedrone and so-called bath salts which contains structures synthetic cathinones which are referred to today as new psychoactive substances [NPS] these are unregulated and dangerous and sold as cheap substitutes for methamphetamine and cocaine. XCAT detects over 31 different illegal drugs including 'bath salts'.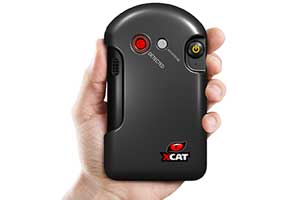 Explosives, Narcotics and Gunshot residue detection: XCAT is a truly portable handheld device that uses 'low cost' test cartridges to enable detection screening meaning to wipe of surfaces, powders, clothing, vehicles, offices, hands to list but a few. The XCAT provides a 'rapid' YES/NO answer and specific test cartridges help you screen for groups of Explosives or Narcotics or in the case of Gun-shot residue it targets just that, the detection proof that if traces are found on a person's clothing it would validate that they either expelled a firearm or were in close proximity of a firearm being used. XCAT detection enables 'sweeps' of buildings or difficulty spaces or places where potentially a 'sniffer dog' cannot reach, or for businesses of professional teams that do not have specialist dog teams, they can use XCAT as their personal detection devices for events such as; public rock festivals or concert arenas where security teams can utilise XCAT to help them check on event and public safety. XCAT is being used by border forces and Prisons to manage and control potential smuggling of drugs.
Drug Testing kits; MEDACX has a new range of Oral Fluid [saliva] drug tests; these are used to detect presence of illegal drug use [i.e. Class A, B or C drugs]. These can be for use by Police, security teams or simply part of an organisations 'Drug & Alcohol at work policy to validate and routinely screen for compliance in the workplace. The MEDACX Oral fluid tests are easy to use, accurate and meet the standards for workplace drug testing.
MEDACX has a considerable track record in the provision of drug tests and alcohol testing products and services to many different industries using expert toxicological expertise to interpret results and the latest analytical and product technology to detect the presence of illegal and prescribed drugs. We are able to apply a wealth of scientific techniques, skills and expertise and proven products to help organisations needing drugs and alcohol detection.
About MEDACX: Founded in 2005 has its UK HQ based in Hampshire on the south coast. In 2016 MEDACX moved its HQ operations just a few hundred yards into 2 large newly purpose-built units; providing modern dedicated warehousing, technical workshops, training facilities and sales and marketing offices.
MEDACX is an ISO 9001:2015 Quality Management Systems Company
MEDACX is a leading provider of products and services to; Home Office, HM Police, Ministry of Justice Prisons and National Probation Services, Medical Emergency Services, NHS Hospitals, NHS Ambulance Trusts, Healthcare, Workplace, Transport, Safety, Public Services, Ministry of Defence and Law Enforcement; supplying: Transport Ventilators, Defibrillators, Capnography, Breathalysers, Explosives, Gunshot & Narcotics detection and Drug Testing kits, Pulse Oximeters, Flow sensors, Automated CPR devices, Sp02 sensors and a range of medical consumables.
With UKAS, ISO 17025 calibration services, all our products where applicable are CE marked and meet the relevant standards such as; Medical device directives ISO 13485:2010 and fulfil the EC regulations 89/79 EC IVD (in vitro diagnostic products).
Training is a key part of what we deliver our team can provide a tailored training program; initial on-site 'train-the-trainer' training, web-based training and pdf training guides to suit your organisational needs.
The MEDACX team have a wealth of experience; most have worked within the safety, medical and or UK Police/Prison drug and alcohol testing industry for over 20 years and for some 30+ years; our team of qualified experienced professionals, are trained and application knowledgeable.
We deliver a quality service and provide professional support to help you meet your requirements through supply of our technology products. We are here to help, you can contact us we are always at the end of a phone to help; be it telephone technical assistance, some product reassurance or if it's just some 'on-the-spot' advice that's needed simply let us help, good service is key to us.
For more details on any of the products featured please click on the link to MEDACX website or simply

just call us on 02392 469737