'Unravelling the effects of institutionalisation is a challenge'
The Custodial Review spoke to Tara McMillan, who is an offender supervisor at Nuture – a voluntary organisation based at St George's Crypt in Leeds which offers ROTL placements to women in custody. Here, Tara outlines the work which Nurture do with prisoners in order to boost their self-esteem and get them ready for work by normalising life on the outside…
Nurture was established within St George's Crypt in 2010 in response to a meeting with Askham Grange and probation services to provide community work opportunities for men and women either serving a sentence or on probation.
We work with individuals from a range of diverse backgrounds and most are from deprived areas. Based on our experience of working with a large number of people with criminal records, we identified a number of barriers that they face securing paid employment and also education and training. Nurture delivers more than vocational skills, it promotes these ingredients needed for the work place:
• confidence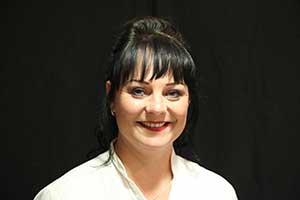 • self-esteem
• team working
• work ethic
• sense of belonging
• professional boundaries
• punctuality
In 2016 Nurture completed work on the Training Kitchen within St George's Crypt, which provides very vulnerable offenders an area to work within. The kitchen is away from the hustle and bustle of the upstairs and creates a quiet, safe area within which to work in a smaller group or one-to-one.
Nurture has contracts with Leeds General Infirmary, Voluntary Action Leeds, St George's Centre and Leeds Diocese and many more. And in 2014 Nurture won the No Offence Redemption & Justice Award. 
ROTL has been recognised as an important process of the resettlement and rehabilitation of offenders. For many prisoners, especially those serving long sentences, an opportunity to access ROTL is a key element for the preparation of their safe release. This gives them the chance to organise work, housing and re-establish relationships with families and their communities. 
Women ready to undertake ROTL are brought to us and we discuss the roles available and where they feel they may be comfortable – some have severe anxiety about leaving prison and travelling to a placement, especially if they have had a particularly long sentence.
Our work with Askham Grange led us to work with a female probation hostel in Leeds as some of the women were leaving the prison to take residence for a number of months there. We have a good relationship with the hostel and women are either self-referred or referred by their case worker. We have realised that a need to keep occupied is essential to get through the months (a probation hostel is not always a good environment for some) and many stay with us after securing their own accommodation. 
The project has succeeded in creating strong, sustainable working relationships with HMP Askham Grange, probation and youth probation services, HMP Wealstun and HMP Leeds.
Working with offenders has not been without its challenges. A significant challenge has been unravelling the effects of institutionalisation. In order to survive within the regime of a prison governed by routines and timetables, prisoners must accept the reduction in autonomy. Many of our female offenders experience serious anxiety regarding catching a bus and finding their own way to their place of work – the same goes from men coming straight from prison and not experiencing ROTL. We have addressed this issue by offering one-to-one mentoring and an enhanced induction.
Nurture has two cafés within the centre of Leeds, which offer not only work experience but paid employment – thus resulting in the ability to obtain a work reference, which for most is the only reference they will have acquired. Both café's are within the city centre so travel is not an issue and expenses are reimbursed, also both are supervised by trained mentors with extensive experience in working with vulnerable adults.
St George's Crypt also has three charity shops within Leeds, which provides another avenue for those on both ROTL and probation to learn all the skills for working within a retail environment.
Risk assessments are done on each individual before a start date so we can establish the best area for working. We have often found that disclosure can be difficult for some and we have adopted a safe and calm environment for which discussions can take place. If a person is offered employment, a DBS will be required. Often there are barriers as they need to produce identification and this can be very difficult as many have lost belongings whilst serving their sentence or living in unstable accommodation. Nurture helps all volunteers and potential employees with these issues.
One case study of ours includes AC, age 29, who had served six years. She was prolific offender on life licence. AC had a dis-jointed family with a history of drug use. She was in and out of social care due to parental mental health issues. She had alcohol issues which were the cause of her committing the offences repeatedly. She had one child who was adopted and had no contact with AC, and came to us from HMP Askham Grange in 2010. AC came to us with qualifications from prison, including Professional Cookery and Food & Hygiene. She had a long history of depression and self-harming.
AC worked voluntary in our kitchen for 14 months, in this time she was mentored and supported by the chef and offender supervisor. AC gained confidence and raised self-esteem, her work ethic improved immensely. AC was offered part-time hours to help with the growing outside catering and functions, AC has worked at the Bishop of Leeds's house serving to Archbishop of York and other dignitaries.
When we took over the running of a café, AC applied for the supervisor position and was given the confidence and skills to apply and subsequently succeed. AC has been employed for five years and has proved to be an excellent, much-respected member of staff. AC has mentored many vulnerable adults. She has needed more support and guidance since leaving Askham, when arranging meetings, and settling into a relationship and a routine.
She says:
"What made me vulnerable was my lack of confidence in myself and my abilities, and lack of trust. Joining Nurture and being part of St George's Crypt gave me a sense of worth and confidence to make steps for a better future."
For more information about St George's Crypt offers of ROTL placements please visit www.stgeorgescrypt.org.uk/charity